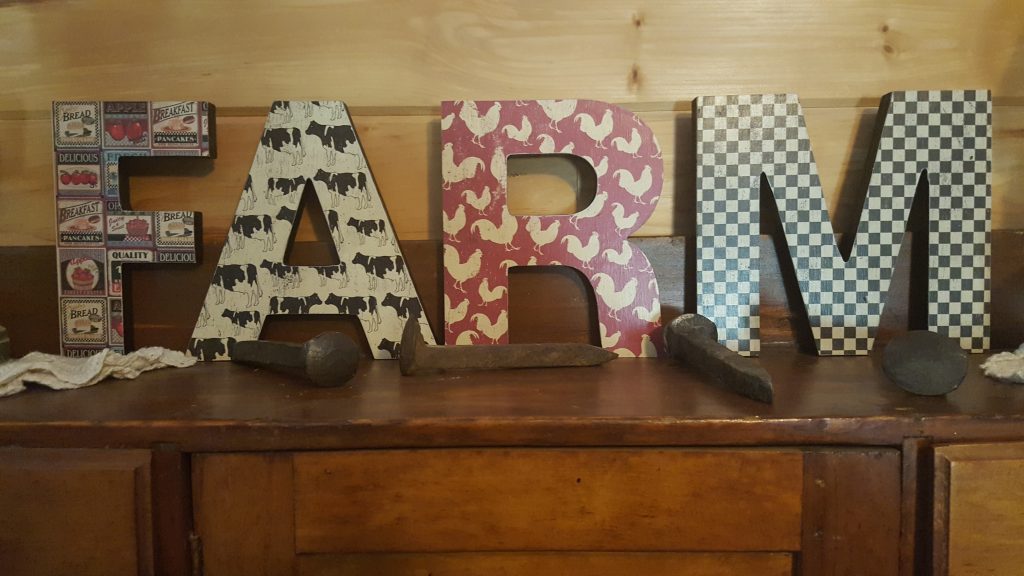 Like most projects I make, this is another super easy and quick to make craft project. This project took me about 3 hours to complete. This includes waiting for the Mod Podge to dry.
Our home is a barn style house that my wife and I built ourselves. We have filled it with family antiques, or antiques that we have purchased and it has an old time farm feel. I was trying to come up with some decor ideas and I found this paper pack in my wife's craft shop. So I stole it and grabbed some of our free standing wooden letters in the shop! So this MUST be a quick and easy project that I have to complete before I get into trouble.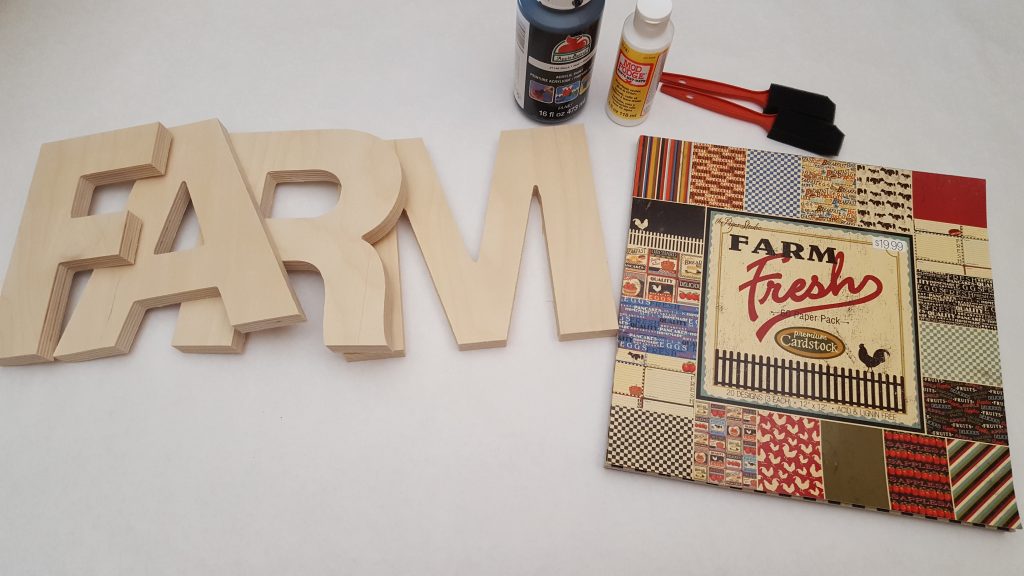 I gathered my supplies in secret so she wouldn't know what was going on! This is a pretty simple and easy project to work on, so the supply list is not really long.
8 inch free standing wooden letters
Farm themed scrapbooking paper
Paint brushes
Pencil
Scissors
Sandpaper (120 and 220 grit)
Step 1: I painted the sides and backs of the letters with the black craft paint. Pretty standard stuff and it goes on quick. It also dries incredibly fast if it is not very thick.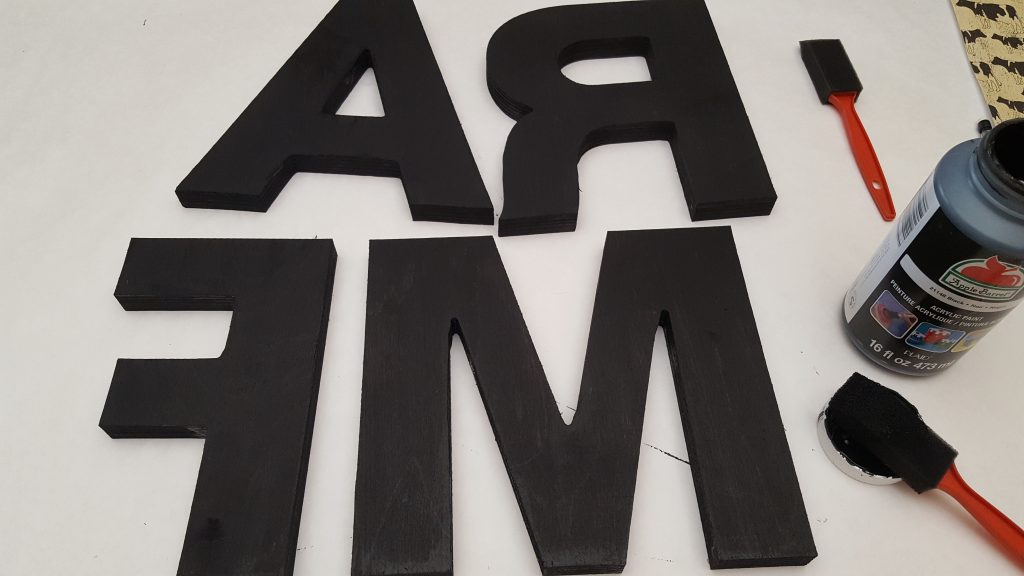 Step 2: Sand the painted areas smooth. I used some 120 grit sandpaper.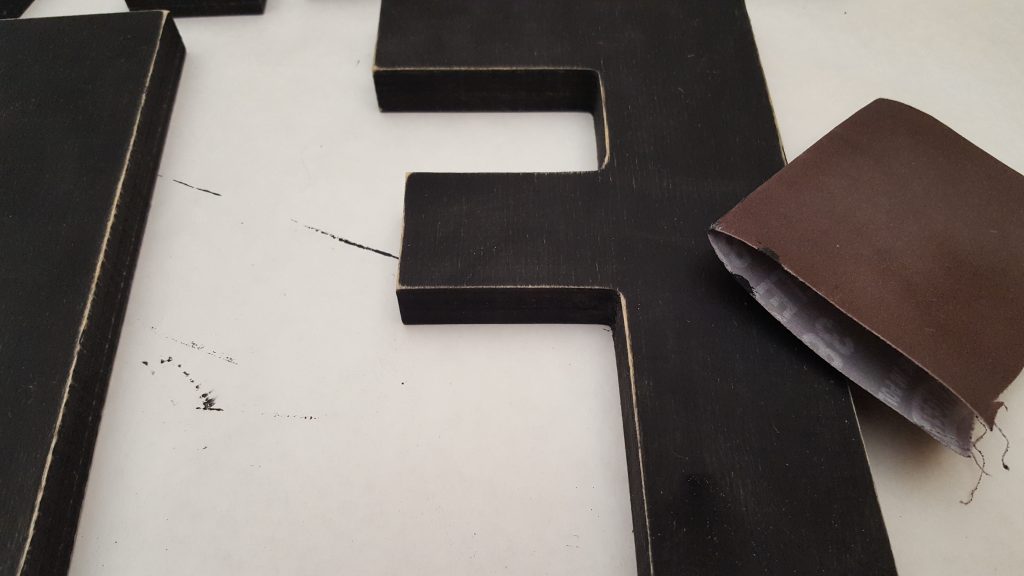 I decided I liked the distressed look of the white wood against the black paint. So I am not going to paint it again.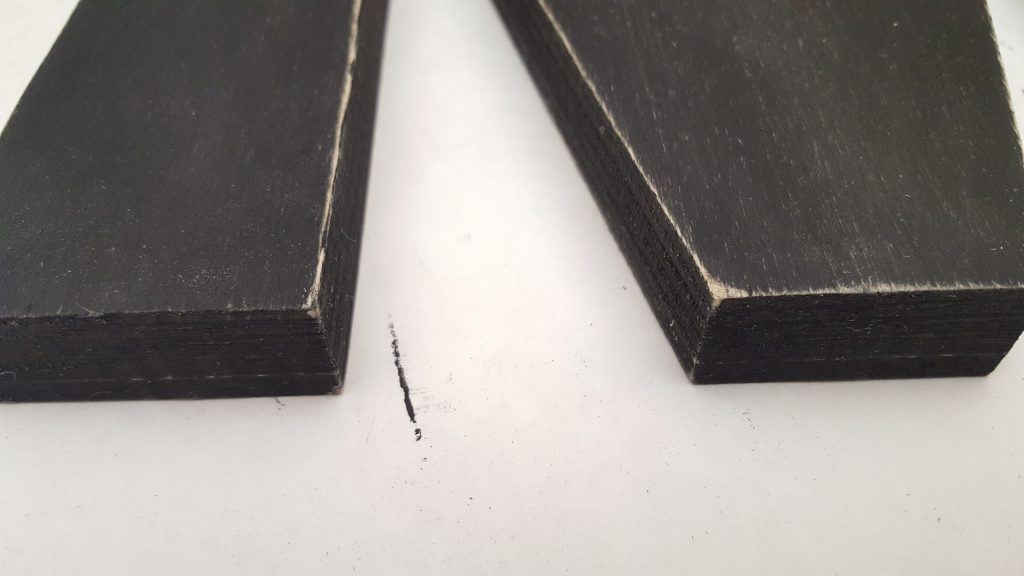 Step 3: I laid out the papers in the order that I wanted them in. I was hoping this paper wasn't going to be too "busy" for our liking.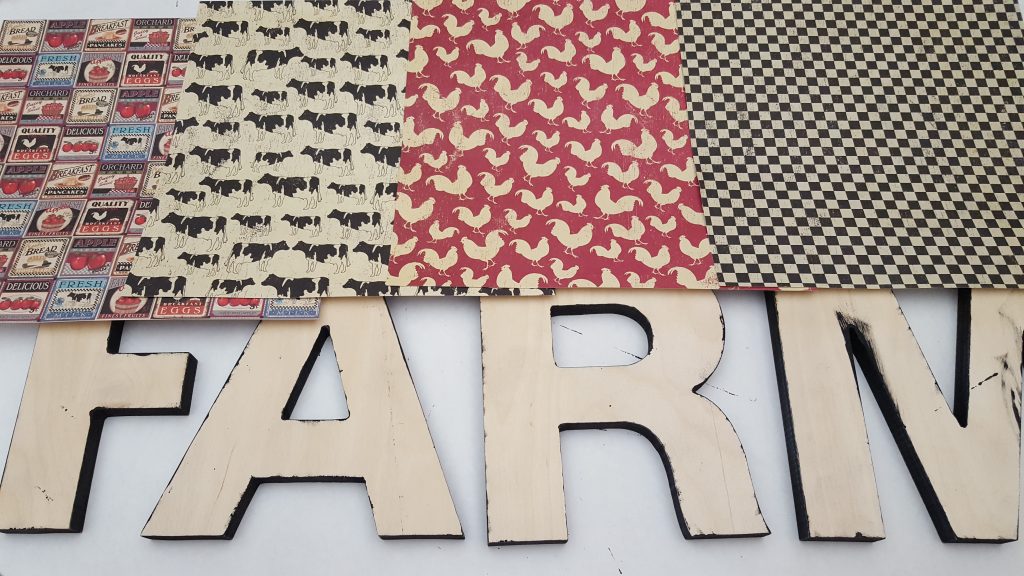 Step 4: Flip the paper and letters over and trace the letters onto the paper. Since these letters have square corners, I used that to my advantage.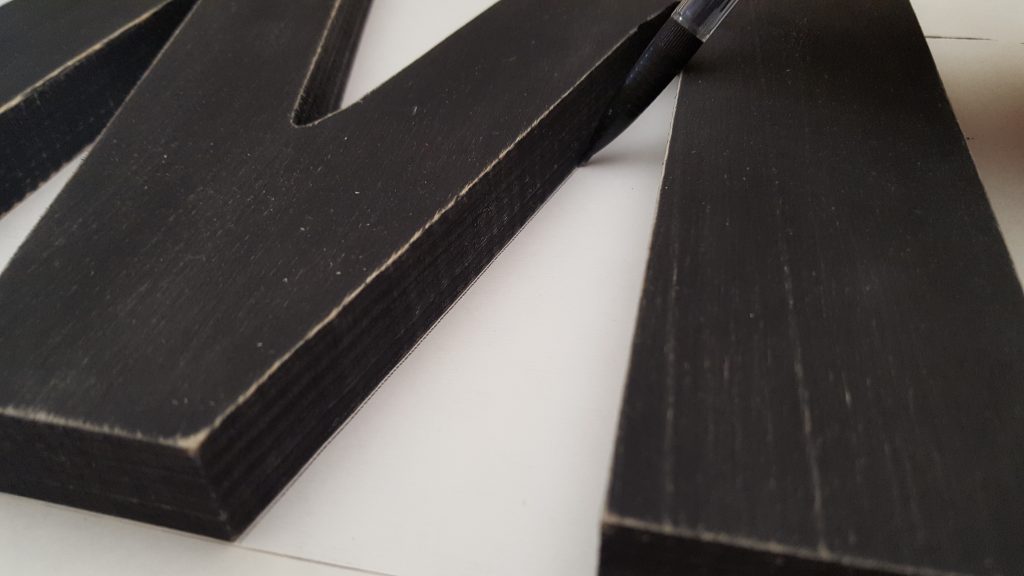 You can kind of see how I lined up the paper to the letter corner. Less cutting is better! I was never any good with scissors.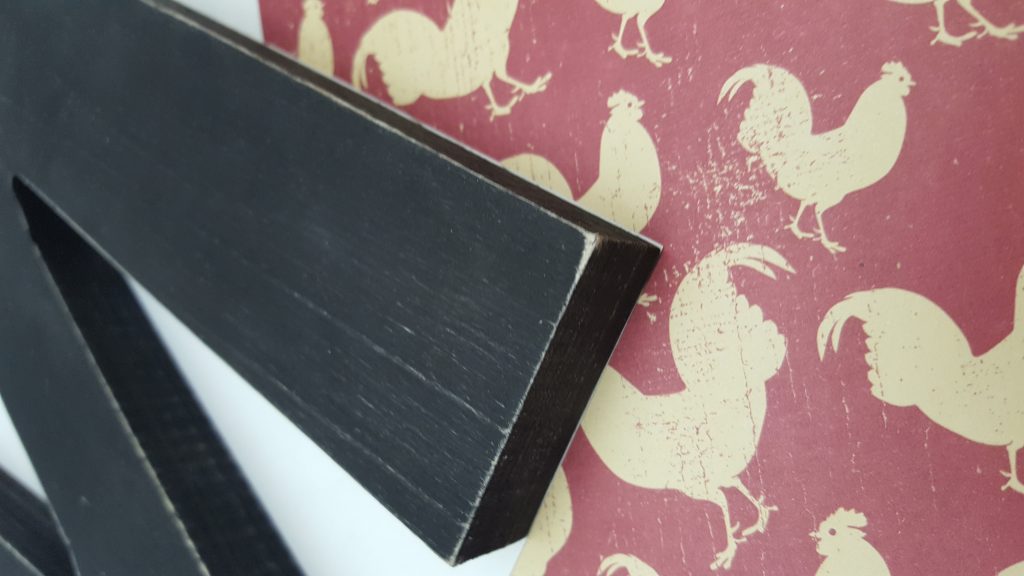 Step 5: I cut out all the letters after tracing them.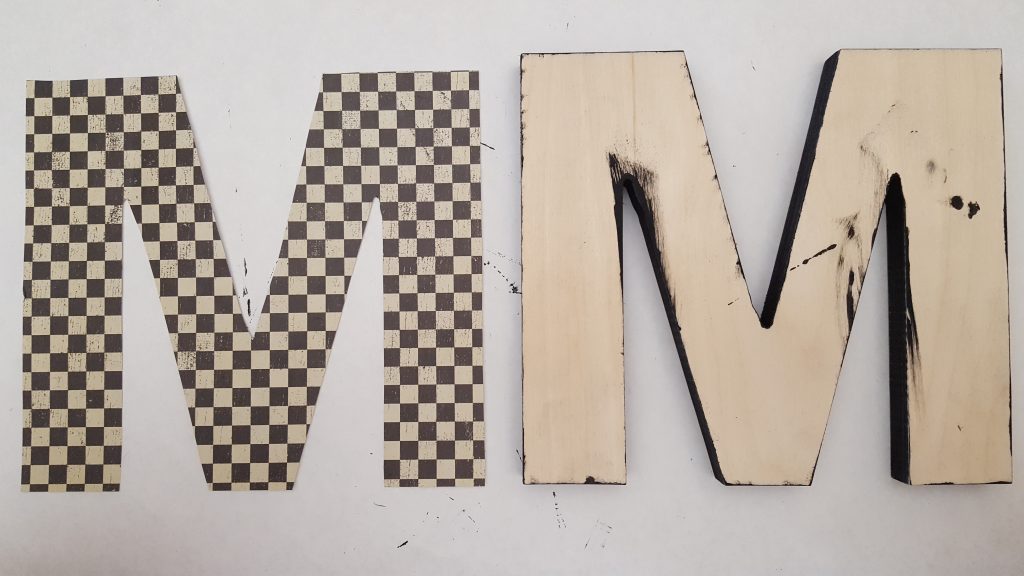 Step 6:I didn't happen to grab a plate or something to put my Mod Podge on. So I applied it to the face of the wooden letter directly. Kind of reminds me of Elmers Glue! I used the foam brush to smear it evenly across the face of the letter.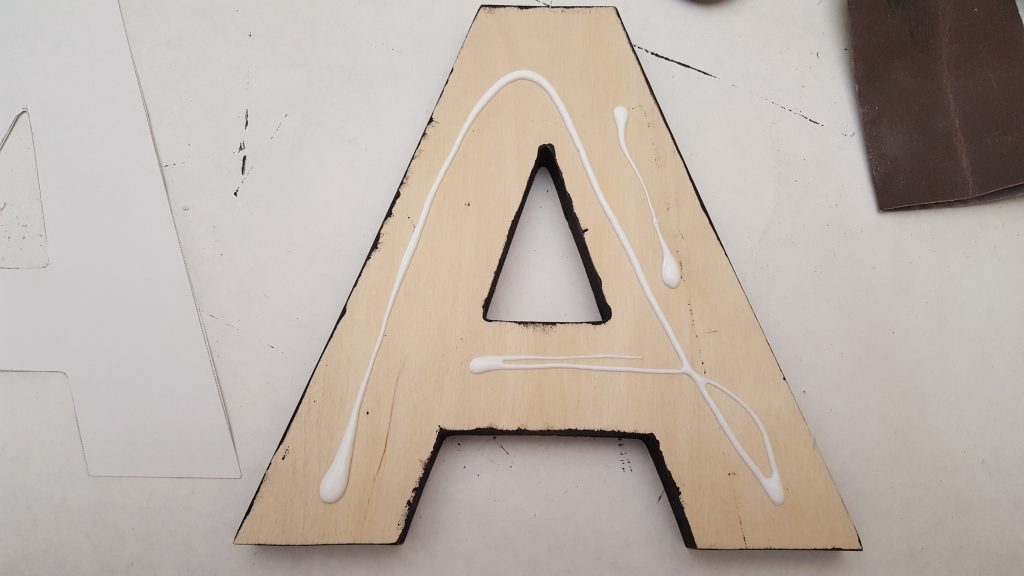 Step 7: I lined up a corner of the paper letter to the wooden letter and smoothed it out. I went over the edges several times with my fingers making sure it was stuck down well.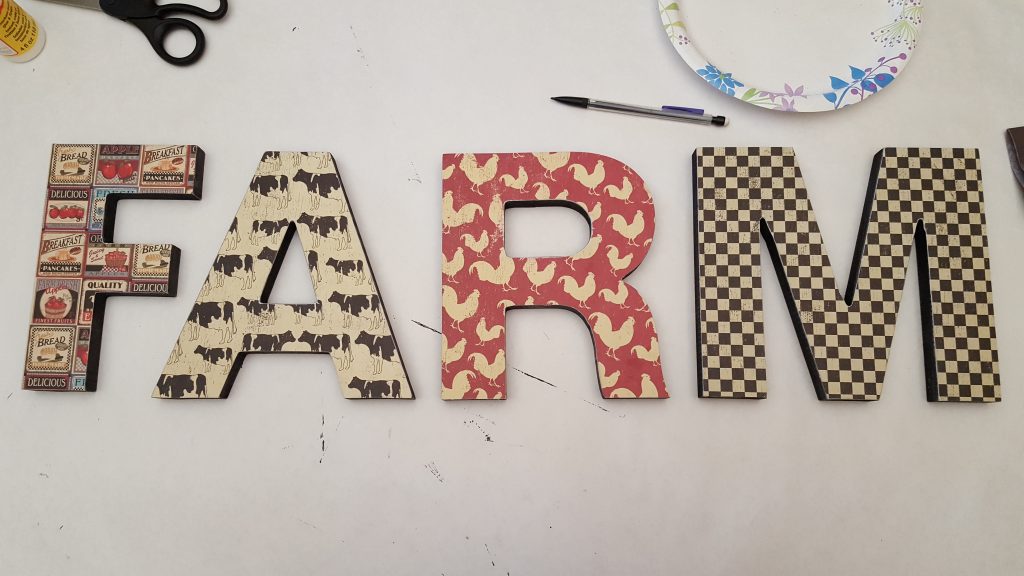 Step 8: After about 20 minutes, I sanded the overhang of the paper letters off. I made sure to sand from the paper to the wood or it would lift it up. If this happens, you could always apply more Mod Podge to glue the paper back down. I then used a slightly damp paper towel to wipe the dust off the letters.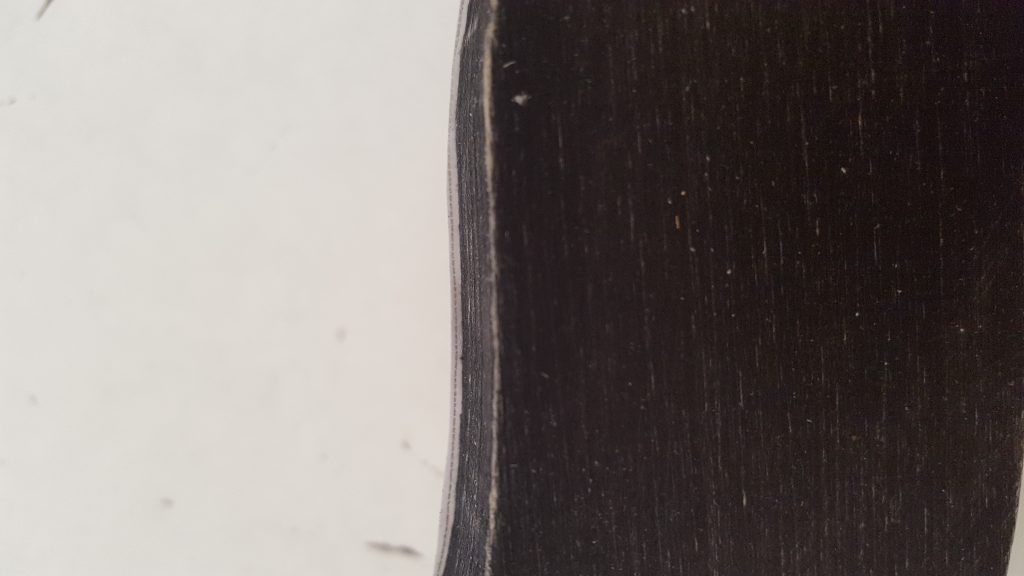 Step 9: I applied 2 coats of Mod Podge over the paper, sides of the wooden letters and the backs. You can lightly sand in between coats using 220 or finer sand paper.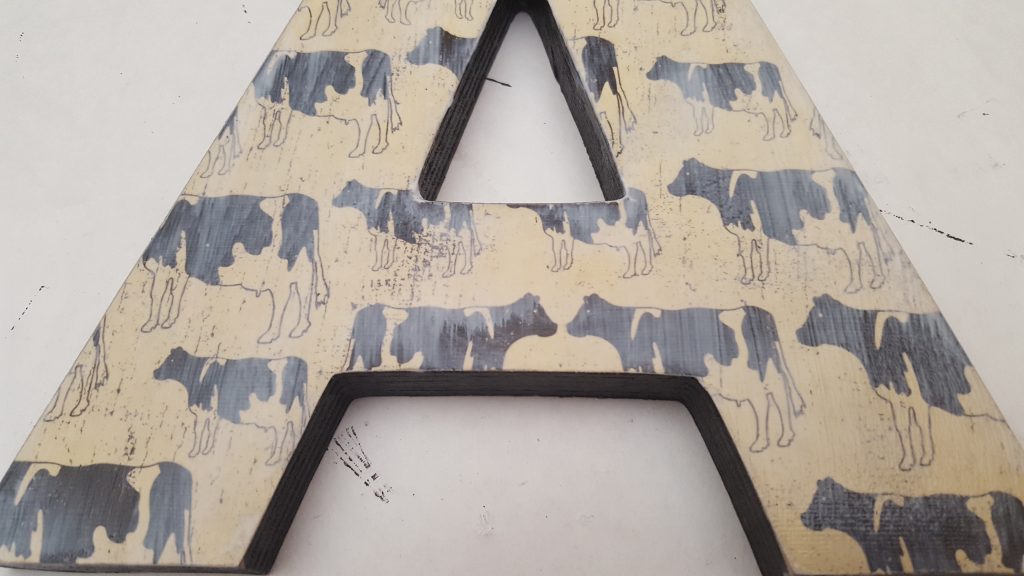 Here are the letters all finished and put in place.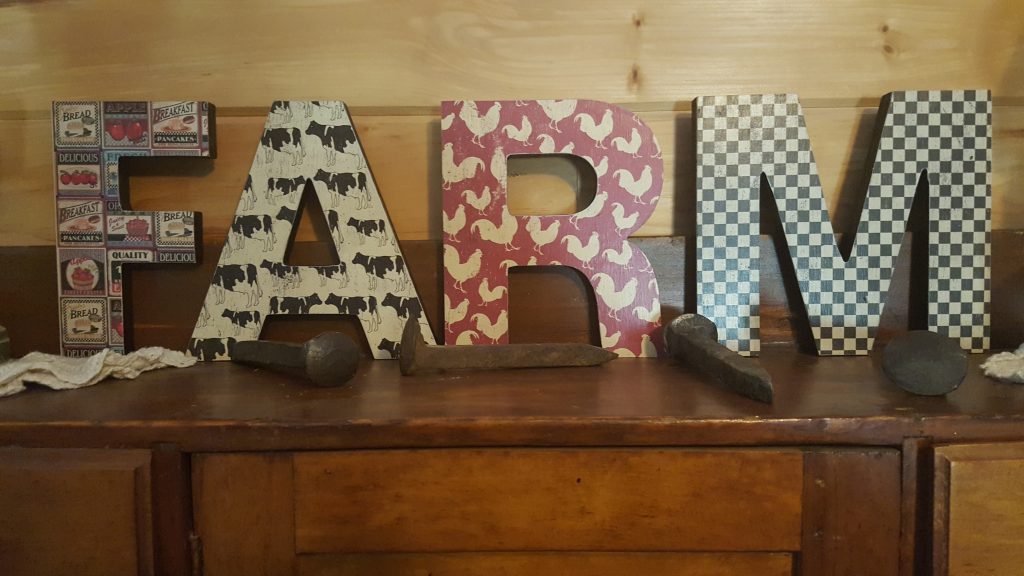 I didn't get into too much trouble for stealing some of my wife's craft supplies! Now to figure out what else she has that I can use!