"Grinch" Hand w/ Ornament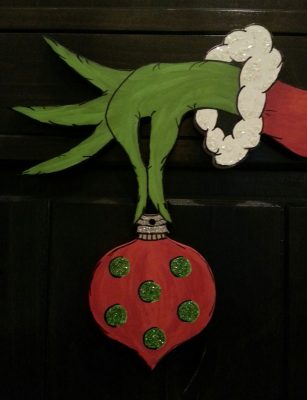 CUTEST…THING…EVER!!!
You'll smile every time you look at this piece! Just follow the steps below…
The usual supply list:
Sandpaper
Painter's tape
Acrylic paint
Glitter (optional)
Spray sealer
You'll also need:
a pencil w/ eraser
Black paint pen
As always, begin with lightly sanding the piece & wiping w/ a slightly damp cloth or paper towel.  Tape off the ornament cap between the fingers- that's it!  -the rest of the design is done with a pencil.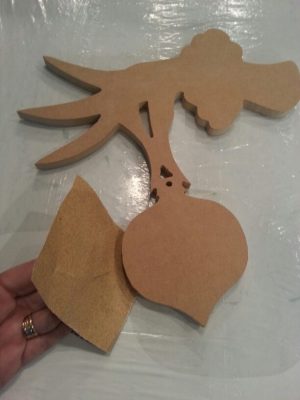 Looking at the finished version as a guide, draw the cuff edges & lines of the arm, (the arm should be narrower than the sleeve). Simply ERASE & correct as needed, until you're happy with it.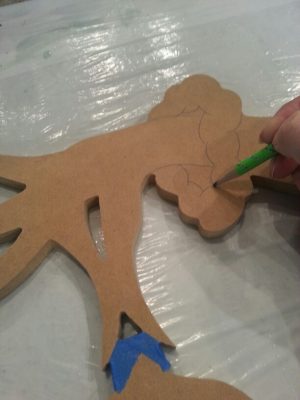 I painted the edges black, except for cuff & ornament, to help the colors pop, then added the black inside the cuff.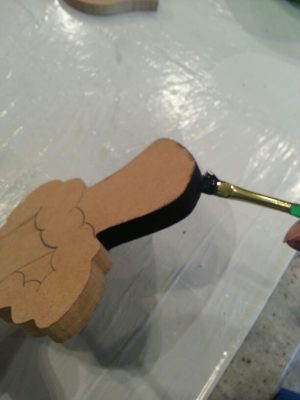 The sleeve and ornament got a base coat of  Christmas red. After drying and sanding, I used the same red & added strokes of a deeper crimson red for depth, but you can  match the ornament color to your decor.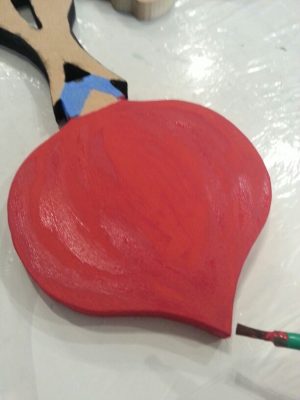 Moving on to the hand, I repeated the process, using leaf green as the base.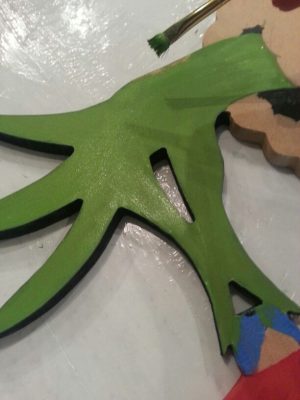 Then I added strokes of a spring green on the second coat.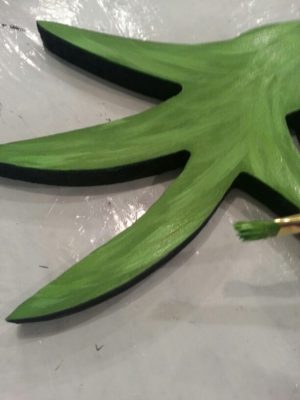 Follow the pattern to add white to the cuff and silver to the ornament cap.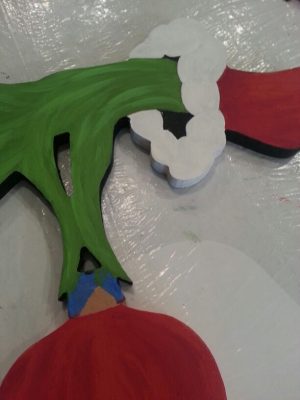 Using a black paint pen, outline & add character lines by referring to the pictures. (If you're not used to a paint pen, practice on a paper plate until you feel confident!)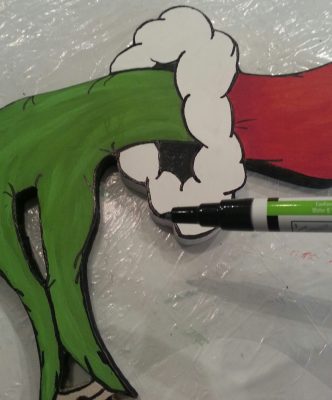 I sponge-painted polka dots on the ornament, but the design possibilities are endless!  -initials, stripes, stencils- be creative.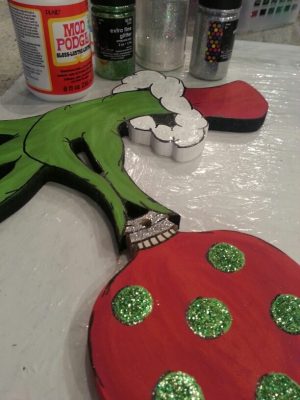 Mod Podge & glitter on the cuff & dots give this piece some Christmas glitz. Glossy spray sealer keeps it all in place.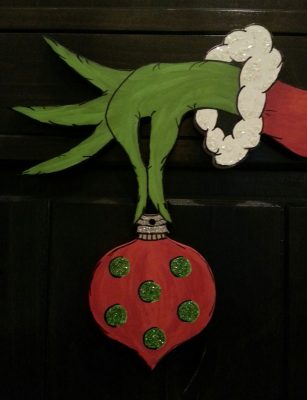 And Voila!   SO MUCH FUN!
Happy Crafting!