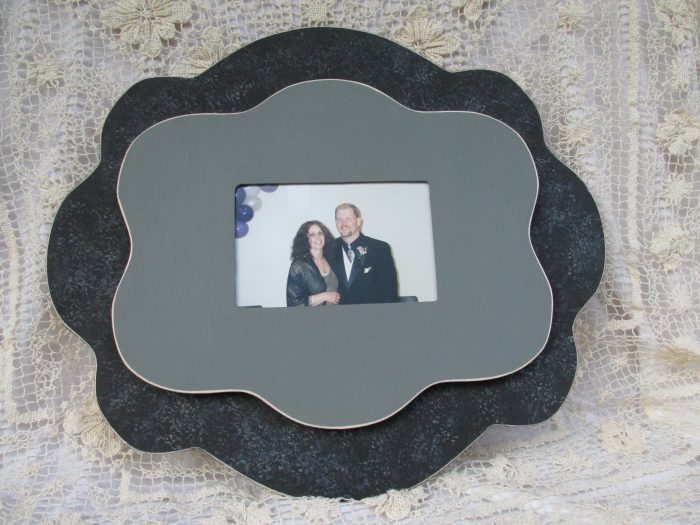 This DIY layered picture frame is a quick and easy project for just about anywhere in your home.
I have decided to paint this style of double stack picture frame. I am going to paint mine black and gray, but of course you can choose any color or colors to match your décor.
First I have lightly sanded the frame pieces with a fine sandpaper, and wiped it down with a slightly damp paper towel.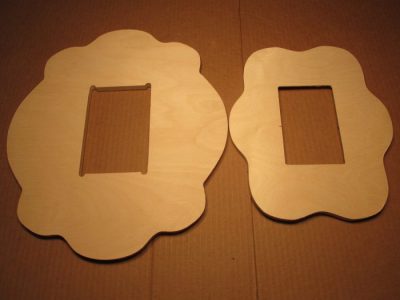 I painted the larger frame piece black. I gave it three light coats of paint sanding and wiping between each coat, making sure the paint was thoroughly dry before sanding.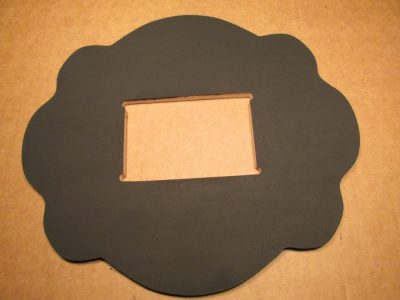 I painted the smaller piece of the frame gray. The same sanding lightly and wiping down between coats. How many coats of paint the wood will need usually depends on the color you are using. Light colors take more coats for nice coverage than a dark shade.
If you are painting something like this and let it dry on a piece of newspaper or cardboard what is helpful is to let your painted piece dry up off the paper. I have had paper stick to the paint, then I have another job. I use a couple of small pieces of wood I found in my husband's work shop to keep the painted piece off the paper.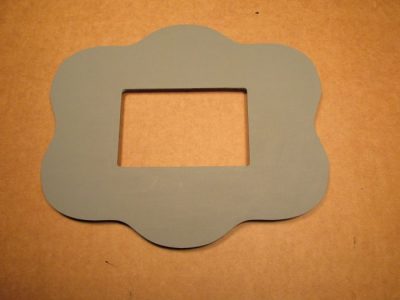 I put the gray and black pieces together. I like the look but I think it needs something more for my taste.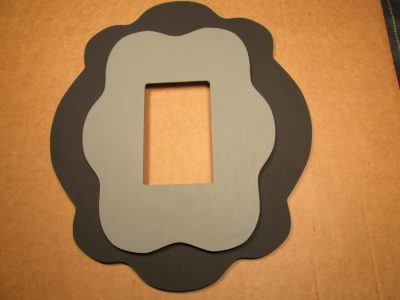 I took a piece of loofa sponge, wet it and squeezed as much moisture as possible out of it. I then dipped it into some of the gray paint I used for the smaller frame piece. I pounced it on the black to give it a light mottled look. I then took some heavy duty sandpaper and sanded the edges of the piece.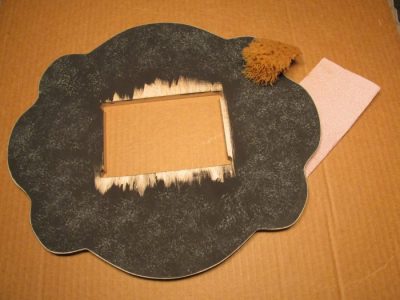 I then sanded the edges of the gray piece.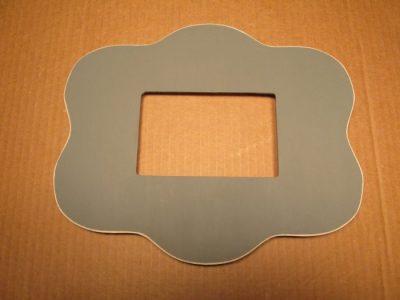 I put the two pieces together and was happy with the look, so I glued them together.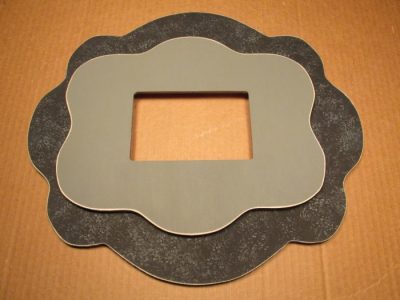 The frame is all done and has a favorite photo inserted.