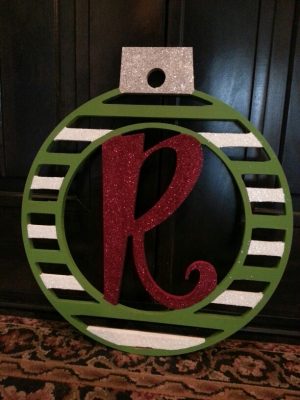 This DIY Christmas Ornament Wall Decor is sure to be a hit in your home. Be prepared to make some for friends and family, or just refer them to this tutorial!
Items needed to complete this project
24 inch Ornament Christmas Ball with Stripes
Craft Paint
Glitter
Mod Podge
Cloth or paper towel
Tape
Brush
Sandpaper
Something to protect your work area
You'll be SO proud of yourself when you complete this festive DIY Christmas ornament wall decor!  I chose the 24 inch ornament ball with stripes, Apple Cobbler Solid font.
The DIY tutorial
To begin, lightly sand the piece with fine sandpaper, then wipe with a slightly damp cloth or paper towel.  I like to cover my work surface with an inexpensive plastic tablecloth, taped down at the corners, but newspaper or butcher paper works as well.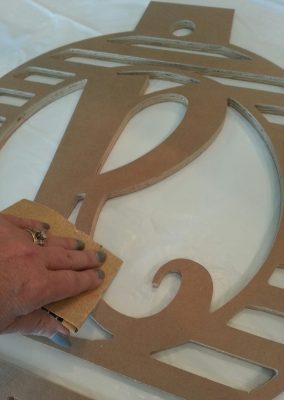 I used painter's tape to tape off edges of the piece where I planned to use different colors.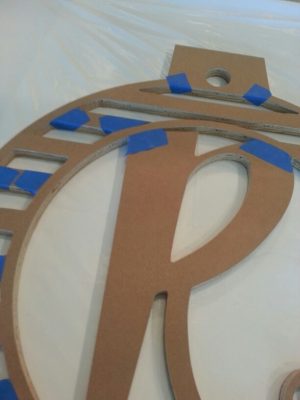 Using an acrylic craft paint, I did 2 coats of green, lightly sanding and wiping down between coats, making sure the first coat was dry before sanding.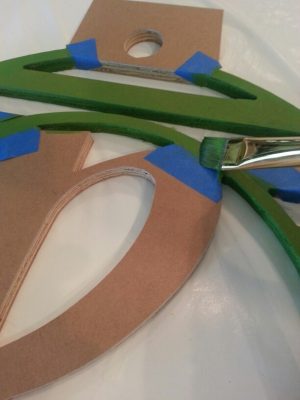 Remove tape and continue the process with your choice of colors.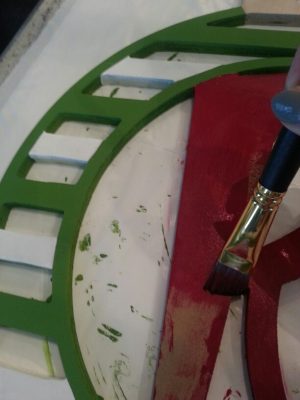 Don't be afraid! -it's only paint, you can touch-up as needed.  🙂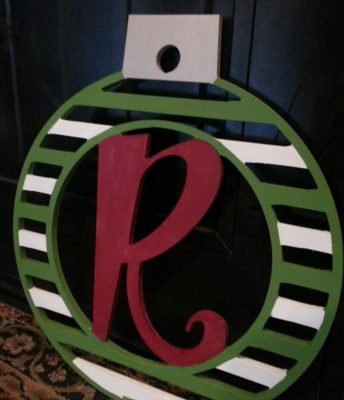 It looks great as is, but after all, we're talking ChRiStMaS!!! -what's more festive than a little sparkle?
I used fine glitter in colors matching the paint I wanted to cover.  Brush on adhesive, covering ONE color at a time. Then cover with glitter, then shake off excess. Repeat with remaining colors.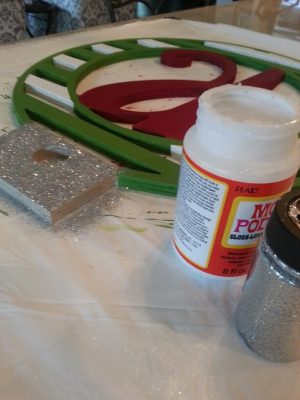 When dry, spray entire piece with a clear, glossy sealer.  You'll have a glittery, gorgeous ornament to enjoy for years to come.
Happy Crafting!